A recent study revealed that the number of existing home owners planning to buy a home this year is about to increase dramatically. Some are moving up, some are downsizing and others are making a lateral move. Another study shows that over 75% of these buyers will, in fact, be in that first category: a move-up buyer. We want to address this group of buyers in today's blog post.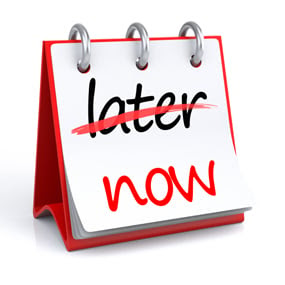 There is no way for us to predict the future but we can look at what happened over the last year. Let's look at buyers that considered moving up last year but decided to wait instead.
Assume they had a home worth $300,000 and were looking at a home for $400,000 (putting 10% down they would get a mortgage of $360,000). By waiting, their house appreciated by 13.8% over the last year (national average based on the Case Shiller Pricing Index). Their home would now be worth $341,400. But, the $400,000 home would now be worth $455,200 (requiring a mortgage of $409,680).
Here is a table showing what additional monthly cost would be incurred by waiting. If you have questions about current mortgage rates, be sure to contact one of our preferred lenders below.
-Steve and Sandra
Steve Hill and Sandra Brenner
Windermere Real Estate/FN
Seattle-Northwest
122502 Greenwood Ave N, Suite A
Seattle WA 98133
call/text: 206-769-9577
email: stevehill@windermere.com
Check out these useful Home Search Apps:
Windermere for iPad
Windermere for Android
Check out these useful links:
BrennerHill.com
Best In Client Satisfaction
Seattle Real Estate Statistics
Windermere Housing Trends Newsletter
Our Preferred Lenders
George Runnels
Washington First Mortgage
WaFirstMortgage.com
call/text: 206-604-4545
Jackie Murphy
Cobalt Mortgage
CobaltMortgage.com
call/text: 425-260-6834