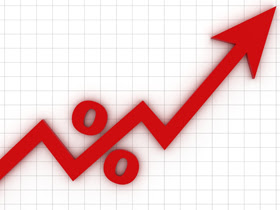 It is projected that if the Fed continues to cut back on bond purchases that long term mortgage rates would start to climb. Many experts felt that Janet Yellen, who replaced Ben Bernanke as Fed Chair, was going to be less inclined to continue tapering bond purchases at the level established.
However, in her testimony in front of the Financial Services Committee last week, Yellen made it quite clear that she will in fact continue the current pace of tapering:
"In December, the Committee judged that the cumulative progress toward maximum employment and the improvement in the outlook for labor market conditions warranted a modest reduction in the pace of purchases, from $45 billion to $40 billion per month of longer-term Treasury securities and from $40 billion to $35 billion per month of agency mortgage-backed securities. At its January meeting, the Committee decided to make additional reductions of the same magnitude. If incoming information broadly supports the Committee's expectation of ongoing improvement in labor market conditions and inflation moving back toward its longer-run objective, the Committee will likely reduce the pace of asset purchases in further measured steps at future meetings."
What does that mean to a prospective purchaser? Currently, Freddie Mac's 30 year rate is at 4.28%. Here are the projected interest rates for this time next year:
If you have question about mortgage rates, give us a call, text or email. We will be happy to answer any of your real estate related questions.
?-Steve and Sandra
Steve Hill and Sandra Brenner
Windermere Real Estate/FN
Seattle-Northwest
122502 Greenwood Ave N, Suite A
Seattle WA 98133
call/text: 206-769-9577
email: stevehill@windermere.com
Check out these useful Home Search Apps:
Windermere for iPad
Windermere for Android
Check out these useful links:
BrennerHill.com
Best In Client Satisfaction
Seattle Real Estate Statistics
Windermere Housing Trends Newsletter
Our Preferred Lenders
George Runnels
Washington First Mortgage
WaFirstMortgage.com
call/text: 206-604-4545
Jackie Murphy
Cobalt Mortgage
CobaltMortgage.com
call/text: 425-260-6834