C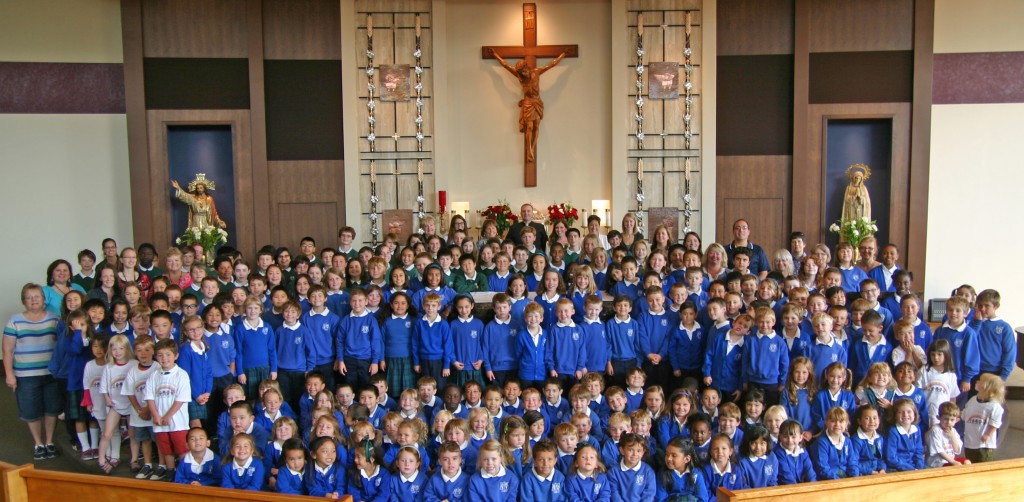 Calling all CKS alums! Christ the King Catholic School, located in the heart of Broadview, is hosting an Alumni Event on May 17th at 6:00pm. The school is inviting all Alumni to attend! Stroll down memory lane, meet with fellow classmates, and reminisce about your time at CKS. Christ the King will be undergoing a major renovation this summer and you can learn more about it at the Alumni Event!
A Little History About Christ the King Catholic School
The Seattle economy was just beginning to feel the effects of the Stock Market crash of 1929 when Bishop Edward O'Dea asked Father Gerald Fitzgerald to establish a new parish in an area a few miles north of the then city limits. Father Fitzgerald bought a house on the SE corner of 117th and Phinney and started building what would be named St. Anthony Church. Bishop O'Dea formally dedicated St. Anthony Church in September 1930.
Father Fitzgerald recognized the importance of providing parochial education for his growing parish and broke ground for the original school building in July 1939. St. Anthony School opened in September with a staff of 4 Sisters of Charity of the Blessed Virgin Mary and 94 students. The original 3-bedroom house purchased to serve as the convent was eventually expanded to house 16 BVM Sisters.
On December 10, 1949 Bishop Connolly blessed the cornerstone for the new church and re-dedicated the parish as Christ the King, since a St. Anthony Church already existed in Renton. The Eighth Grade class of 1950 became the first graduates of Christ the King School (CKS). It is still possible to find graduates of St. Anthony School among current Christ the King parishioners.
The school reached its peak enrollment of just under 1000 students in 1956. By 1960, CKS class sizes were so big they violated county fire codes and the school had to stop adding students. Ultimately, students who would have attended Christ the King transferred to a new school built at St. Luke's Parish.
In 1972, the BVM Sisters consolidated their teachers at St. George's and Pius X Schools, turning Christ the King School over to lay leadership and the school's faculty.
Parent involvement has been a key to the success of Christ the King School. In 1954 Father Paul Byrne launched a Mothers' Club to help support various school projects. This forerunner of today's Parents' Club was the start of efforts that continue today to find solutions to keep the school affordable for all families.
Christ the King continues to offer an excellent core academic curriculum which is highlighted by an award-winning art program, drama, music, and Spanish instruction. There is limited enrollment opportunities available in grades EEC – 8th. Contact cksdev@ckseattle.org for more details.
Christ the King Catholic School
415 North 117th Street
Seattle, WA 98133