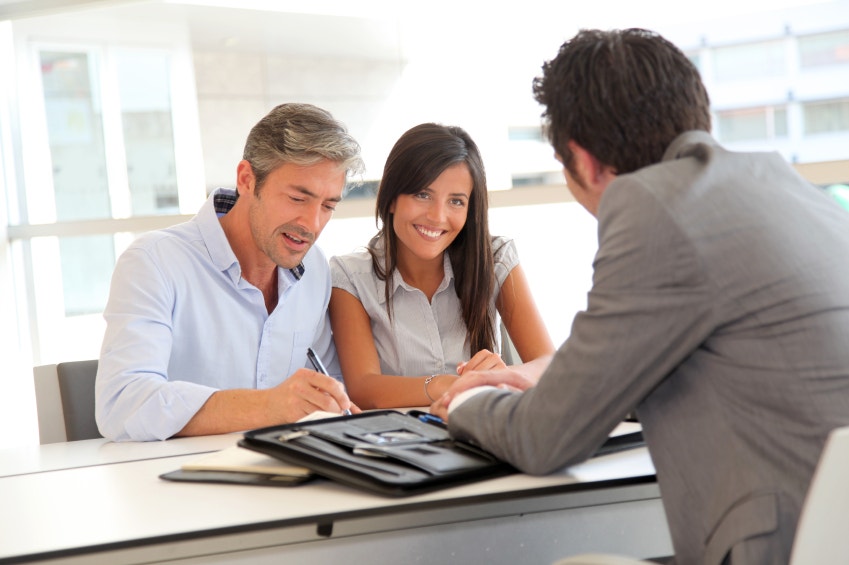 How To Choose The Right Real Estate Agent
Choosing the right real estate agent, whether you are buying or selling a home, is important. Different agents have their own strengths and weaknesses, and you want the best representative possible for your needs. Real estate professionals recommend meeting with at least two to three agents before committing, to make sure you find someone who will be a passionate advocate for you whether you want to negotiate the best price on your dream home or sell your home to eager buyers.
Needs for buyers and sellers are different, and it's important to think about that when you're selecting an agent. In both cases you want someone who is committed to you, knowledgeable about the area, and ready to go to the negotiating table, but remember that seller's agents focus on getting the best deal for sellers, while buyer's agents are interested in negotiating an optimal price for buyers.
In both cases, start with some research. Assemble a list of local agents and start finding out more about them. If you have friends who have recently bought or sold, ask them for recommendations. For those who are relocating to a new city, consider asking the relocation specialist or company representative for help.
Look for agents with a lot of experience, particularly in the area and price range where you intend to buy. These agents will be familiar with what's on the market and the history of the market in the area, and they can help you differentiate between good and bad options. Price range is important too; an agent who focuses on low-income housing isn't a great choice if you're looking to buy a luxury home, and vice versa!
Agents often have brief profiles on their websites so you can learn more about them, and you can also check out their listings to get an idea of the kinds of properties they work with.
A good agent will be happy to go over information you'll need to make informed choices.
– S.E. Smith
You may also want to take a look at the qualifications an agent lists. A real estate agent has a license from the state allowing her to practice. Realtors® are members of the National Association of Realtors, a professional organization for real estate professionals that maintains high membership standards and promotes excellent in the industry. Working with someone more qualified may be to your advantage.
An agent with the most closings isn't necessarily the best agent for you, so don't be fooled by that. The most important thing is commitment to you as a client, which is something you can only assess in a personal meeting. As you narrow down your list, start contacting agents to meet with them. Ask them about their working hours to see if they'll be able to work with your own schedule and determine if they'll have time to really focus on your needs as a client. Find out more about how long they've been in the business, and take time to ask questions.
A good agent will be happy to go over information you'll need to make informed choices. The agent can walk you through the buying or selling process, define terms, talk about contingency plans, and more. If the agent is patient, friendly, and informative, that's a good sign. If you're being pressured to list or sign immediately with the agent or she's reluctant to take time to go over information with you, move on.
There are even real estate agents who are so passionate that they delve into home design. Some, like Dallas designer Jeffrey Johnson, go on to remodel houses. Johnson's commitment to his clients drove him to become an interior designer who works with Dallas real estate agents and Dallas tile and painting contractors to create client-focused spaces.
Don't go with the first agent you find; shop around, and then come back to the agent who feels like the best fit. This is a business relationship but you'll need an agent who you get along with, as it may take several months to find a house that meets your needs, or sell your home. If you get along well with your agent and it feels like a partnership, you'll have a much easier time during the process. It's okay to have a cup of coffee with a couple of real estate agents to find your match!
S.E. Smith writes for Networx.com.
If you are seeing a winning real estate team, contact:
Steve Hill and Sandra Brenner
Windermere Real Estate Seattle – Northwest
206-769-9577